Profile

My Piddly Little Whine-Dump
Dropping mind bombs into your ear hole
Free Account
Created on 2017-04-04 19:44:35 (#2842695), last updated 2017-04-05 (24 weeks ago)
10,864 comments received, 0 comments posted
3,240 Journal Entries, 1,389 Tags, 0 Memories, 15 Icons

About
| | |
| --- | --- |
| Name: | jenncho84 |
| Birthdate: | Jul 28 |
| | |
| Website: | My Videos |

Mini Bio
Photo taken by
jenncho
, edited by
symm76
ABOUT ME
I'm Jenn. I'm 26 years old from Brooklyn, New York. I'm an Irish/Italian adventure seeker. I am big into photography, vidding and traveling. So I talk about that a lot. I'm also a geek to my many fandoms.
FRIENDS ONLY
My Journal is FRIENDS ONLY. It's pretty simple. Friend me, leave a comment in this post and I may or may not accept your friendship. Most likely I will. I usually don't accept peoples friendship if they don't comment and just friend me. Or if they are a huge fan of things I hate.
FANDOM
You may find me wandering around the following fandoms... American Idol, Bones, Law & Order: Criminal Intent, House MD, SNL, Private Practice, Buffy The Vampire Slayer, The Office, 30 Rock, Psych, Friends, ER, Prison Break, Standoff, Knights of Prosperity, Scrubs, Harry Potter, etc.
SHIPS
Sandra Bullock/Hugh Grant (Two Weeks Notice & RL), Ryan Seacrest/Simon Cowell (American Idol & RL), Bobby Goren/Alex Eames (Criminal Intent), Gregory House/Lisa Cuddy (House MD), Paul Kellerman/Sara Tancredi (Prison Break), Cooper Freedman/Violet Turner (Private Practice), Dwight Schrute/Angela Martin (The Office), Chandler/Monica (FRIENDS), Joey/Rachel (FRIENDS), Buffy Summers/Spike (BTVS), Carlton Lassiter/Shawn Spencer (Psych), Carlton Lassiter/Juliet O'Hara (Psych), Wesley/Lilah (Angel), Doug Ross/Carol Hathaway (ER), Liz Lemon/Flloyd (30 Rock), Booth/Brennan (Bones), Angela/Hodgins (Bones), Lois Lane/Clark Kent (Lois & Clark: TNAoS), Ally McBeal/Larry Paul (Ally McBeal), Joey/Pacey (Dawsons Creek), Ben Affleck/Jennifer Garner (Daredevil & RL), Bridget Jones/Mark Darcy (Bridget Jones Diary), Bridget Jones/Daniel Clever (Bridget Jones Diary), Ron Weasley/Hermione Granger (Harry Potter).
ACTORS/ACTRESSES
Vincent D'Onofrio, Hugh Grant, Hugh Laurie, Paul Adelstein, George Clooney, Robert Downey Jr, Mark Ruffalo, Meg Ryan, Tom Hanks, Catherine Zeta-Jones, Kathryn Erbe, Vince Vaughn, Sandra Bullock, Ben Affleck, Toni Collette, John Cusack, Joan Cusack, Rainn Wilson, Michelle Pfeifer, Matthew Perry, Paul Rudd, James Marsters, Jennifer Garner, Mel Gibson, Mel Brooks, Drew Barrymore, Queen Latifah, Jonathan Taylor Thomas, Keiran Culkin, Ben Stiller, Joel McHale, Tom Arnold, Steve Guttenberg, Janeane Garofalo, Jeff Goldblum, Alec Baldwin, Scott Grimes, Michael Keaton, Steve Carell, etc. .
MOVIES
Two Weeks Notice, Bridget Jones Diary, Evita, Happy Accidents, Clue, Clueless, Cinderella, All Dogs Go To Heaven, Sleeping Beauty, Peter Pan, Pride & Prejudice, Bird on a Wire, Brady Bunch Movie, Dracula Dead & Loving It, 200 Cigarettes, The Cutting Edge, Ernest Saves Christmas, Funny Girl, Grease 2, Chicago, Happy Texas, Harry Potter, The Holiday, Invisible Mom, King Ralph, Kiss Kiss Bang Bang, Intolerable Cruelty, Out of Sight, The Man Without A Face, The Mighty, The Mighty Ducks, Moulin Rouge, Mortal Kombat, Muppets Christmas Carol, My Girl, Nine Months, Notting Hill, Only You, The Pagemaster, Robin Hood: Men in Tights, Spaceballs, Runaway Bride, Hocus Pocus, Hook, Hot Shots, Return to Me, Sense & Sensibility, Waynes World, In The Cut, Troop Beverly Hills, Yours, Mine & Ours, etc.
MUSIC
Elliott Yamin, John Mayer, Rob Blackledge, Chad Doucette, Brandon Jones, Goo Goo Dolls, Spice Girls, Barbra Streisand, Bobby Darin, Judy Garland, Doris, Aerosmith, Boris, NSYNC, Bette Midler, Bon Jovi, Bryan Adams, Richard Marx, Rick Springfield, Rick Astley, Celine Dion, Christina Aguilera, Dave Barnes, Madonna, Kelly Clarkson, Green Day, Phil Stacey, Hedley, Hugh Grant, Jamiroquai, Jason Mraz, Joe Cocker, Josh Groban, Joss Stone, Justin Guarini, Levi Kreis, Lifehouse, Mad At Gravity, Mariah Carey, Whitney Houston, Boyz II Men, Mel C, Michael Bolton, Michael Bublé, Michael Jackson, New Kids on the Block, Paula Abdul, Pink, Plum, Prince, Queen, Sara Bareilles, Scott Grimes, Seal, Stephen Lynch, Taylor Hicks, etc.
Layout profile code thanks to ReversesCollide
Other Great Communities:
ass_of_life
: Think Stabler has a nice ass? Wish Benson would wear tighter pants? Think Goren should wear shorter jackets? Then this is the community for you!
futs_nuckin
: Like cops? Like slash? Wish the two would come together (pun intended)? Then look no further!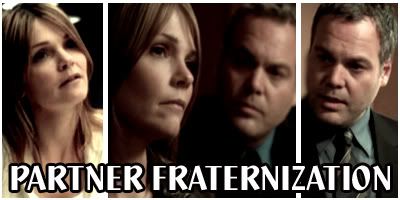 30 Rock Mood Theme by
cecism
Bridget Jones Mood Theme by
euterpeslullaby
The X-Files Mood Theme by
ablog_ortwo
Barney/Robin HIMYM Mood Theme by
takethewords
Two Weeks Notice Mood Theme by
properfalse
Pride & Prejudice Mood Theme by
kohler
Parks and Recreation Mood Theme by
hobbitholes

Connect
30 rock
,
a very potter musical
,
adam scott
,
alicia/will
,
ally/larry
,
american idol
,
barney/robin
,
batman/catwoman
,
bbc sherlock
,
ben stiller
,
ben wyatt
,
ben/leslie
,
benedict cumberbatch
,
bill hader
,
boris
,
bridget jones
,
bruce wayne/selina kyle
,
buffy
,
carlton lassiter
,
carol/dough
,
colin firth
,
community
,
conan o'brien
,
cougar town
,
coupling uk
,
criminal intent
,
current cow
,
david mitchell
,
death at a funeral
, draco hermione,
dramione
,
editing
,
elizabeth/darcy
,
england
,
eyepatch of justice
,
fran/max
,
friends
,
gene kelly
,
glee
,
good morning miami
,
goren/eames
,
grease 2
,
happy accidents
,
harry potter
,
himym
,
hugh grant
,
hugh grant/sandra bullock
,
improv
,
ireland
,
italy
,
jack/liz
,
joel mchale
,
johnlock
,
kelly clarkson
,
kevin costner
,
knights of prosperity
,
lassiet
,
lassiter/juliet
,
leslie knope
,
lie to me
,
liz lemon
,
lois and clark
,
martin freeman
,
matthew macfadyen
,
miranda hart
,
movies
,
mulder/scully
,
music
,
musicals
,
neil patrick harris
,
new york city
,
niles/cc
,
novakapi
,
okapi
,
paiden
,
panel shows
,
parks and recreation
,
paul adelstein
,
paul kellerman
,
photography
,
pride and prejudice
,
psych
,
punch punch
,
return to me
,
robah duhcunny
,
robert downey jr
,
robin sparkles
,
ron/hermione
,
ron/leslie
,
running wilde
,
ryan seacrest
,
ryan seacrest/simon cowell
,
rymon
,
sara/kellerman
,
scotland
,
sleep
,
snl
,
snow
,
spice girls
,
spuffy
,
stand up comedy
,
sunflower seeds
,
surreal life 4
,
team vaughnofrio
,
thanksgiving
,
the bodyguard
,
the good wife
,
the nanny
,
the office
,
timothy omundson
,
travel
,
vidding
,
vincent d'onofrio
,
writing
,
x-files
xjennchox

People
[View Entries]
catch22girl

[livejournal.com]
80ssluvrgirl
,
abdulfan4ever
,
ablog-ortwo
,
aboutbefore
,
alkow
,
amontillado
,
anaelsusabo
,
anesthezea
,
angelfirenze
,
aniar
,
atlashrugged
,
audiologic
,
audragoren
,
auntie-christ
,
b-cavis
,
baamofobaa
,
badsarge
,
beatonna
,
blackbird-fly
,
blueburndown
,
boggie
,
bookofsorrow
,
breton-frog
,
brynnamorgan
,
buckyballs007
,
cecism
,
chotography
,
clavigula
,
consumedbywords
,
crazyjaney
,
crazypicklearm
,
ctsquirrel
,
cujo8705
,
dango510
,
deb28
,
delilah-joy
,
dementria
,
divine-serenity
,
dlb42694
,
dollsome
,
duchesscloverly
,
dukeblue
,
eeriewhisper
,
eilujspark
,
ellaeleniel
,
emstapole
,
eowyn127
,
eriqwa
,
f-mulder1121
,
fifth-avenue-ny
,
firthgal
,
frozen-starz
,
gorenhouseygirl
,
hero-or-con
,
ignazwisdom
,
isabellecs
,
jenchronicity
,
jenncho
,
jennice
,
jennomac
,
jenvargas
,
jlh
,
juli-24
,
justspies
,
kacky37
,
kait-rn
,
kurtofsky-ims
,
kyasurin-chan
,
kylie-kawaii
,
kyliefan
,
lewd-intentions
,
lilbeatlesfan
,
lilith20godrich
,
lisa-cavanaugh
,
lissie-pissie
,
lonelywalker
,
lothian-life
,
lpmarinemom
,
major7
,
marcasite
,
martha-kell
,
marthasavage
,
mcghengland-xx
,
mentiradoce
,
mery-smiles
,
michellek
,
mindymakru
,
missusdane
,
mrmonkeybottoms
,
msofarc
,
nautibitz
,
nimuetucker
,
nymphadoraklutz
,
pagan-baby
,
piecesofalice
,
quietlybemused
,
raison-d-etre11
,
redwhitedresses
,
ricanelements
,
roarimaraptor
,
rwp
,
ryanstiles4me
,
rymon
,
rymonrocks
,
samuraichikx
,
saulataire
,
schmiss
,
scuddyrific
,
scully1121
,
se-ne-vada
,
severuslovesme
,
sher-rar
,
sico-kitty
,
sight
,
sisabet
,
sockglue
,
soulsanctum
,
sparkly-stuff
,
spifftronica
,
spikesbint
,
stoney321
,
strawberrytatoo
,
sunlit5
,
symm76
,
thebeckert
,
thousand-miles
,
topaz-twilights
,
touchofmascara
,
tres_mechante
,
vanyx
,
willowwpryce
,
wonky
,
x-butterfly19-x
,
xchrisx23
,
xfilegrl
,
xopenguin
,
xpiratetrissx
,
xxxjennpennxxx
,
yarmachica
,
zestywithaz

[users.livejournal.com]
_touched
,
flamingo_love_
,
wisteria_

Communities
[View entries]

Feeds
[View Entries]

Subscriptions (0)

Linking
To link to this user, copy this code:
On Dreamwidth:
Elsewhere: